Artistic direction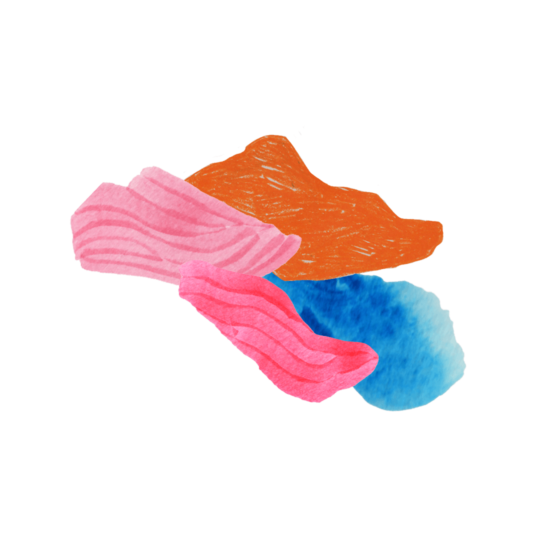 After 15 years of creating productions for audiences made up of children, I have realized that my commitment to young audiences is political, and that it is a fundamental aspect of the artistic approach that I pursue relentlessly: that of responsibility and a search for meaning. When all is said and done, I'm trying to build up the integrity and intelligence of young spectators.
When I was little, I was taken to the theatre, to concerts, to the museum. These times shared with artists from here and elsewhere opened my eyes to worlds that I would not have known otherwise. I keep close in my memory certain moments of artistic brilliance that marked me forever, that enhanced my process of growing up. When I was 18, I chose theatre. At the same time, I chose theatre for children. I deliberately made the choice to bring kids a few moments of the freedom, openness of spirit, and awareness (social and political) that I had benefited from as a child.
Suzanne Lebeau and Gervais Gaudreault taught me that creative theatre for children and youths is a complex undertaking, with issues and difficulties that one does not suspect until one gets involved in it. Telling children about the world, from an artistic and personal point of view, without claiming the truth but in a spirit of sharing the existential questions that inhabit us from birth to death, is a trade that is learned over time, through trial and error. For 15 years, I have been working at remaining a free theatre director, always listening to children, avoiding the dominant posture of the adult with moral and intellectual authority over young spectators. I practise empathy and try every day to understand young people a bit better – and this enables me, in the best possible way, to understand myself better.
Since fall 2021, alone at the helm as artistic director of Le Carrousel, I've been combining what I've learned with hypotheses conceived so that the company can continue to evolve over time, sustainably.
Le Carrousel is a crossroads, a place where arts and artists meet. With its rich history, the company hopes to share its experiences and the networks that it maintains with the theatre community in which it is rooted. It brings together artists based in Québec and elsewhere in the world. And so, Le Carrousel's seasons are composed of touring shows, exchanges with publics (in the classroom or the theatre), sites of creation, and artist-researchers in action. Their thoughts and artistic gestures feed into the company's project and are an inexhaustible source of surprise and stimulation.
I have, with conviction, entered the realm of young audiences, which is neither the most visible nor the most prominent of creative spaces. Surrounded by a committed team and inspired artists, I work there knowing that the words addressed to the youngest among us create a space for individual and collective healing. Convinced that they are all capable of perceiving the symbolic side of a play, Le Carrousel creates mindful shows for children and youths that encourage them to truly think by and for themselves, with clarity, imagination, and a spirit of collaboration. This fluid, flourishing dialogue gives me great courage and hope for the future of the world.
Marie-Eve Huot
Artistic Director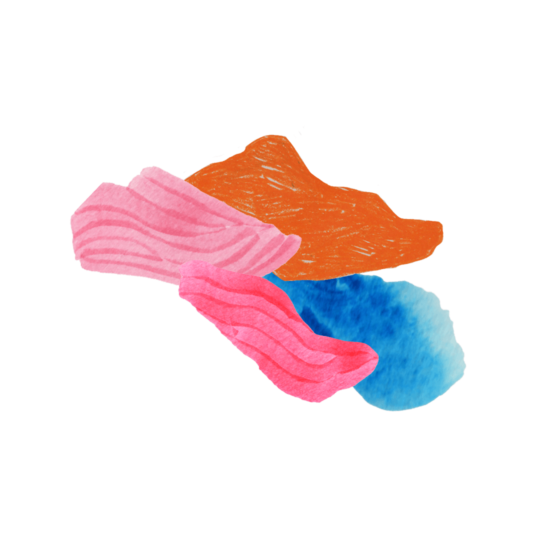 Marie-Eve Huot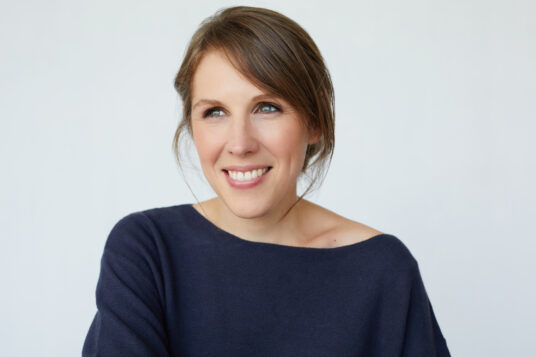 Marie-Eve Huot belongs to the new generation of artists committed body and soul to theatre for young audiences. In 2007, she co-founded Théâtre Ébouriffé, with which she produced the shows Cabaret au bazar, Un château sur le dos, Nœuds papillon, and Des pieds et des mains. As an actor, she has played in many productions, including Wajdi Mouawad's Assoiffés. Her direction of Suzanne Lebeau's Une lune entre deux maisons earned the Prix LOJIQ/RIDEAU Francophonie (2013). Her first play, Nœuds papillon, has been published by Lansman Éditeur and produced in France, Poland, and Mexico. In 2020, she became Suzanne Lebeau's mentee in the Governor General's Performing Arts Award Mentorship Program. In 2023, she was a finalist for the Prix Jovette-Marchessault, an award from the Conseil des arts de Montréal and Théâtre Espace Go that acknowledges the contribution of women artists to the Montréal theatre sector. She has been invited by the Conseil des arts et des lettres du Québec to be a member of the Commission Internationale du Théâtre Francophone as an expert artist.
In 2021, Marie-Eve Huot became artistic director of Le Carrousel, after having been associated with the company for 13 years. The same year, she directed the show Antigone sous le soleil de midi, which Suzanne Lebeau wrote for her. Marie-Eve is strongly committed to and involved in the theatre community and sits on the boards of directors of numerous organizations. Among other things, she was director of Théâtres Unis Enfance Jeunesse for six years and sat on the executive committee of the Chantier féministe steered by Théâtre Espace Go.
Photo : Julie Artacho